Josh's 32nd birthday was on the 4th. We took the kids to see "UP" in 3-D. It was so great! I had never seen a 3-D movie in a theatre before.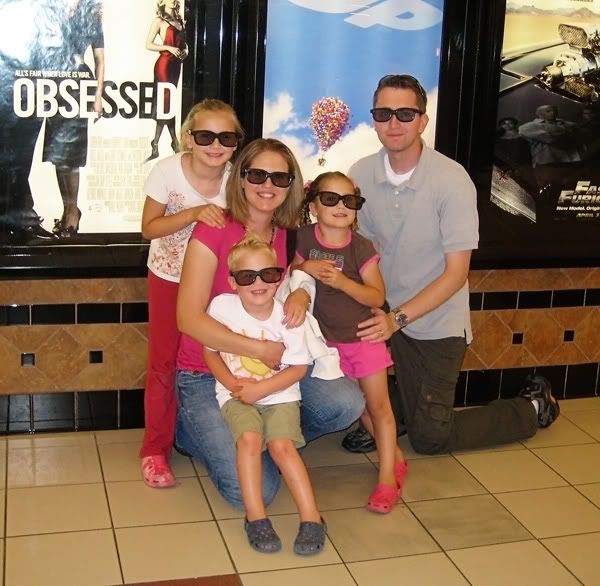 Josh's parents were so nice to offer to watch the kids so he and I could go out to eat.
We went to El Paso Steakhouse…..Mmmmm good!
Josh's mom made his favorite cake, chocolate with choc. frosting. The kids helped grandma put the candles on the cake. It took a lot of helpers to light THAT many candles! ; )
I love you my old man! Happy Birthday Honey!!