I was able to go to Women's Conference at BYU again this year. I road up with my friend Audrie and her mom Linda (see pic below)
Of course we had to hit Quilted Bear before they dropped me off at my sister's house. I didn't do as much damage in there as last year ; ) But Audrie……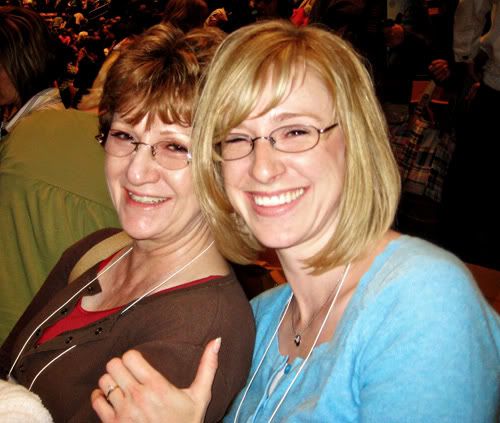 Two of my sisters came this year, Cherise & April. We had such a great time together. I always come away feeling uplifted and ready to "try" it again ; ) I'm so grateful for the people who make it possible for there to be a WC. I know that it has to be sooo much work to organize thousands and thousands of women! They do such a great job. I hope we can all go again next year.
The first day of the conference was April's b-day, so we took her out for dinner & a movie up in SLC. We saw "State of Play" at the Megaplex…. I must be a small town girl because I had never seen a theater where you buy your own tickets out of a kiosk and not from someone in a box-office! It was so cool! That theater was so stinkin' cool. I'll tell ya what, we are so deprived here in podomville.
We ate at the Mayan Restaurant. It was so fun! They have live divers to entertain you while you eat. It was a really great show they put on.
Here's some pics we took while we were waiting to be seated.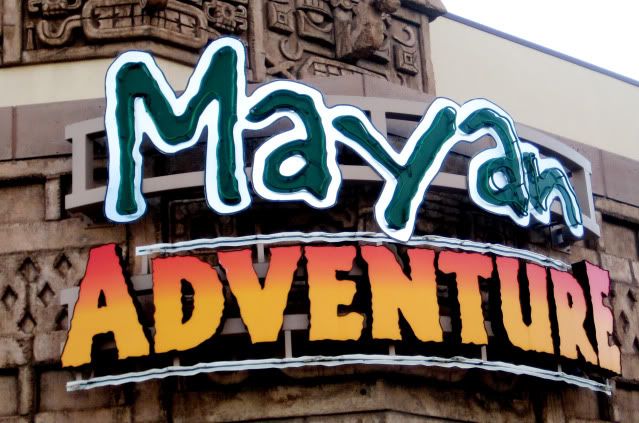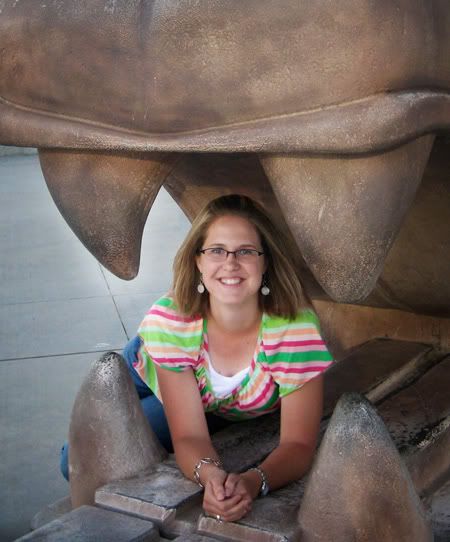 Yummy food!
Here's a clip of some of the divers (it's WAY better than what this video can show).
I guess Cherise was DONE with pictures….how could that be?? It's okay though, I still love her! ; )