We had a great time celebrating Independents Day. We meet up with a bunch of friends for our annual BBQ and to watch the city firework show on the 3rd. On Saturday the 4th we took the kids down to pick out our own fireworks for that evening (we definitely learned since living here, that you buy them here in Kirtland and NOT in f-town city limits. They are a LOT better fireworks out here!). We had fun setting them off! Our neighbors were setting theirs off too so we were taking turns watching the 'shows'.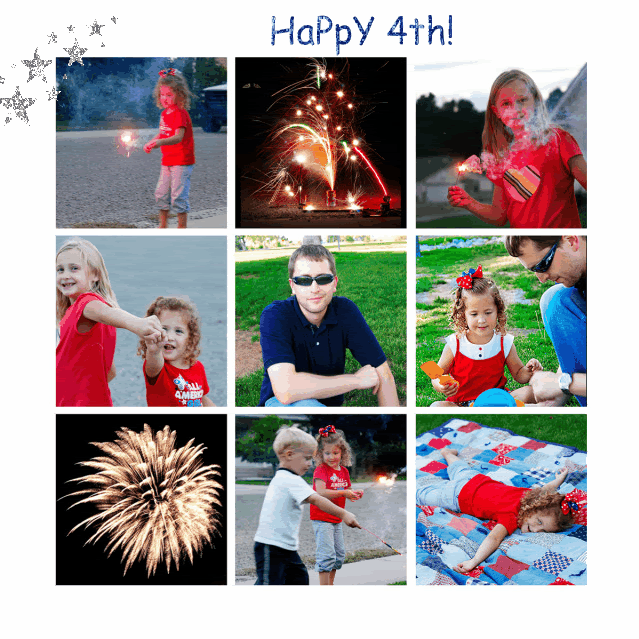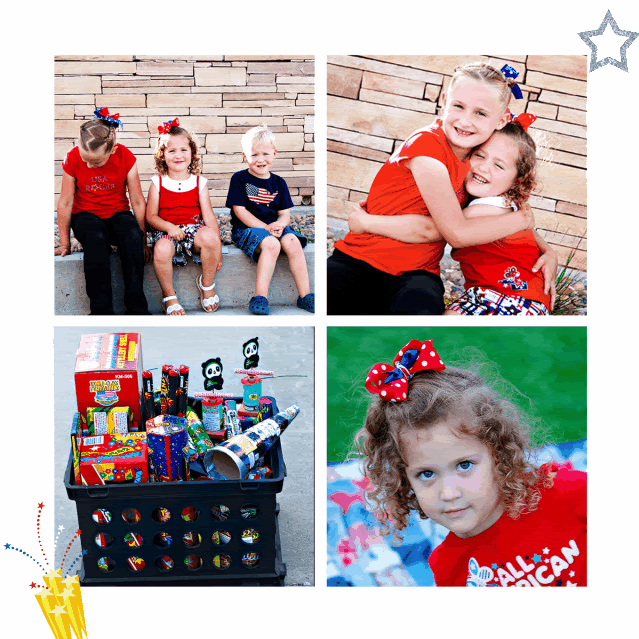 We splurged a little and got a couple bigger fireworks this year. We have always wanted to get the ones that really go up and burst….that being said, our splurging was mediocre (to say the least) compare to what is available out there! I love the 4th and can't wait to celebrate it every year.
Okay, so the next couple of pictures are not the beast (I needed to use a wide-angle lens)
But here's some of everyone visiting and playing football before the fireworks started.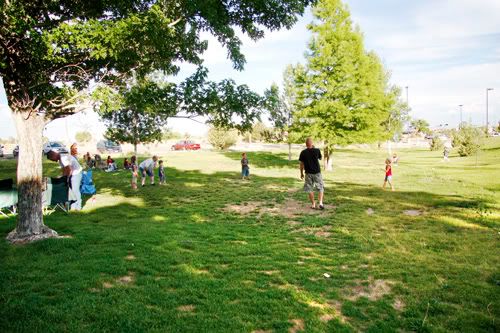 How was your 4th??