And we did have a white Christmas. It was very beautiful and very rare for Farmington.
Christmas was fun and very eventful as usual. This was the first Christmas where Ben and Lanessa were old enough to believe in Santa Clause. That made it all the more fun for Mr. & Mrs. Clause ; )
Here are some pics of Christmas morning.....
Lanessa & Jenaya each got a "Puppy In My Pocket" castle.
Benjamin loves his "Guys" as he calls them. He could play with them all day long! Hey, not bad for a $1.80.
Here's Jenaya with some more little 'friends' in my pocket to go along with the castle set for the girls.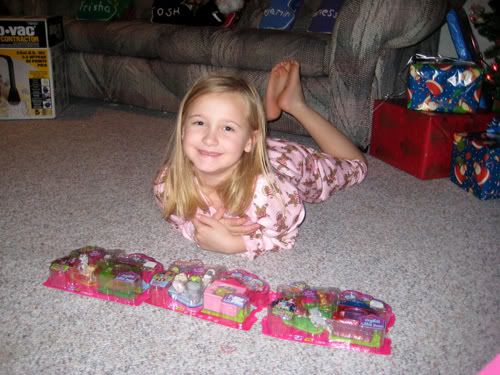 Okay, Santa thought I'd been a very good girl this year so he decided to get me what I really wanted…. Which was a silver iPod nano 8 gigs WAWHOOO!!!!
**Just pretend I'm all dressed and beautiful will ya ; )**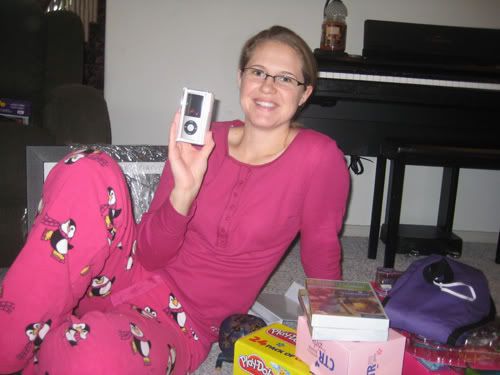 Aaaah, don't you just love morning pictures of yourself??
I made this Quillo for Josh in a quilting class with some friends. I'm so glad he loves it : ) I love seeing him stick his feet in the pocket, all nice and cozy!!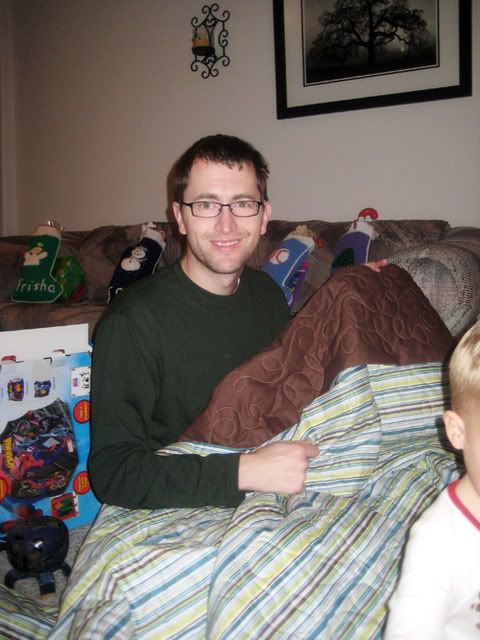 Ben & Lanessa got BIG kid bikes and Jenaya got her motor scooter (aka motorcycle as she calls it) that she really, really, really wanted!!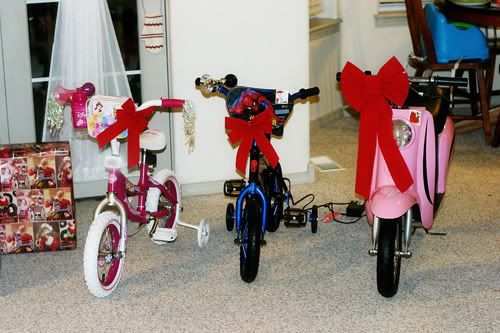 Most of the snow had already melted by the time we got outside to take these pics as it does in the desert.
Mmmm, some happy kids….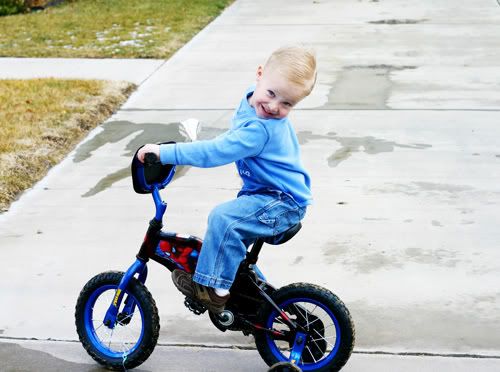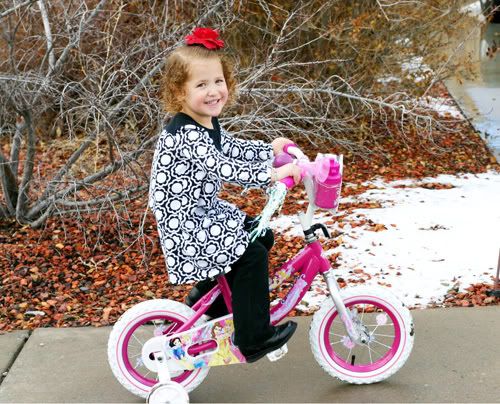 My in-laws do a huge breakfast for all the family in town at their house Christmas morning. So we headed over to their house to eat and to open presents with Grandma & Granddad.
Jenaya was very excited to get a Hello Kitty case filled with makeup!!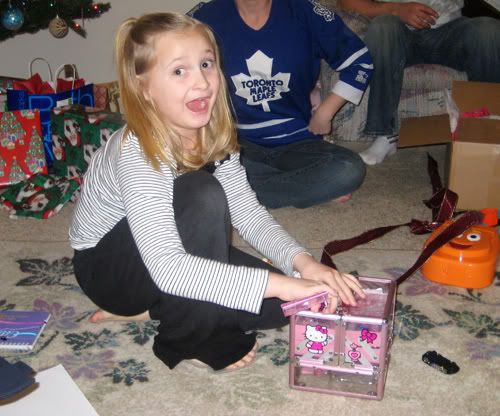 Jesse (Natalie's boyfriend) showing that we ALL got tickets to go see Wicked in SLC in April. I can't begin to tell you how excited I am for this… it's going to be so, so WICKED!!
I couldn't resist taking this sweet picture of Lanessa helping Grandma do the dishes : )
We all headed back to the church for a yummy dinner and talent show with all the family. Here's a picture of Jenaya helping out with Lynn and Andrea's family singing Jingle bells (She had some bells to shake.) Then we played games in the gym and had a great time with everyone.
We were so glad that Natalie and Jesse were able to make it down (safely). It was so nice to see them. You guys make the cutest couple!! Miss you already!
Christmas was a lot of fun and it's been a whole lot funner picking up after it the past week!! Hahaha! But I wouldn't change it though, it's truly my favorite holiday : )