For Christmas Eve we had our traditional dinner and gift exchange with Josh's side of the family. It's a lot of fun with Aunts, Uncles and Cousins (along with their children.) Uncle Sam reserves the Knudsen church each year for Christmas Eve and Christmas day.
Here are the kids having fun taking turns to whack the Piñata!
Lanessa....working on her Vogue look!
Jenaya & Caroline. They're so cute and play sooo good together. I wish we lived closer to them : (
Awww, Benny & Granddad. Ben has a special place in his heart for Granddad. He just loves him so much.
Lanessa & Ben received the cutest Raggedy Ann & Andy dolls from Sam & Nelly May. They are handmade and just adorable!! : )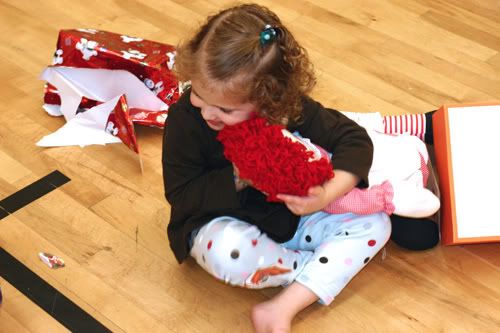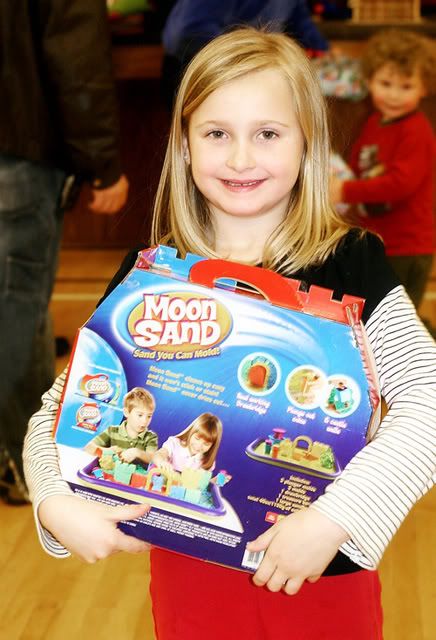 Matt playing his new harmonica.
Now, isn't Josh just so cute in his Santa shirt I ask ya?? This half smile 'impish grin' is one of my favorites!! I actually have a picture of him holding Jenaya and they both happen to have the same impish smile… It's so cute! Jenaya was about 8 months old. (I just tried to find it in my picture file on the computer but it was before we had a digital camera and is already in her scrapbook.)