We had a great time at our church christmas party a couple of weeks ago...how can you not with great food and company?? The kids loved to see Santa and sit on his lap.
Benny asked for: Truck & Train. (He has been very fun to watch looking through magazines, he wants EVERYTHING really bad)
Lanessa asked for: Halloween! and a Doll (she keeps coming up to me saying trick-or-treat. She thinks she'll get candy whenever she says that now)
Jenaya asked for: MP3 player & Motor Scooter (she informed me the other day saying "I'm too old for toys Mom!" Okay….she's only 7. What the?)
Ben & Lanessa were so cute dancing with some friends while I held their spot in the line to see Santa.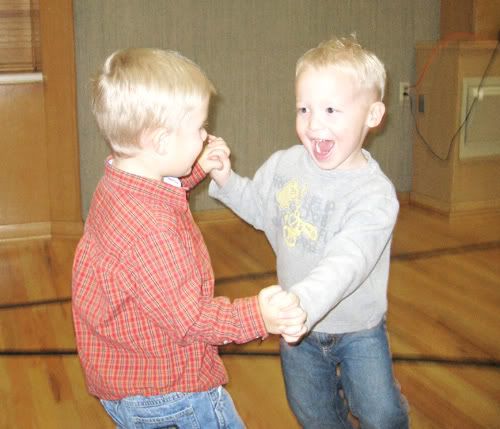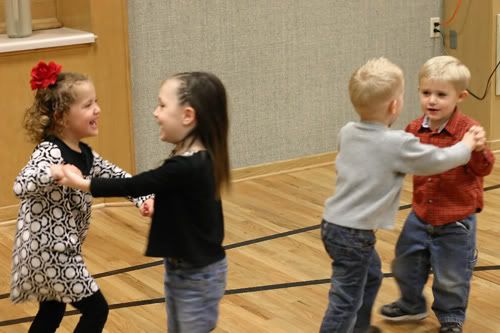 Lanessa is our little photo bug. She's the only one always up for a picture.