I know I haven't been all that good at posting on here the last while. Life is so busy and there is so many things I'd like to post but just don't have the time to do it. I will try to do better at blog about what's going on in the Christensens life ; )
Yesterday was a very long/fun day. We went to the annual Easter Egg Hunt the Flacks hold each year. We thought we were going to miss it because we're going to be up at my parents for Easter but they ended up doing it a week earlier. The Flacks are some of the nicest people in the world. They hide everyone's eggs on their farm for the kids to hunt. Then they serve doughnuts, orange juice & hot cocoa. Talk about serious fun!
Just a few (not so great shots) of the kids.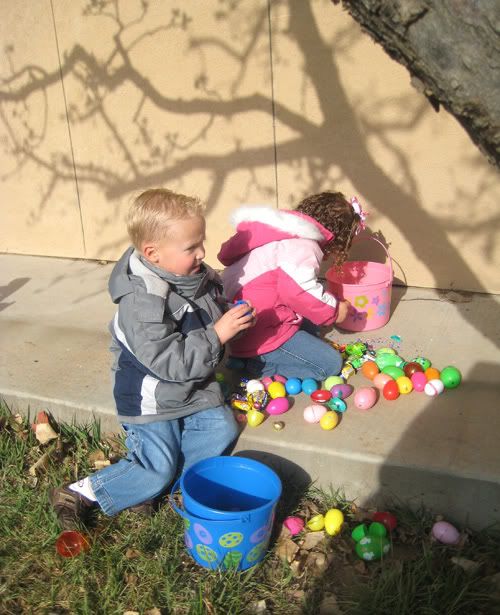 Yummy!
Jenaya and a couple of friends.
We all had a great time!!
Jenaya, started baseball 2 weeks ago. She had her first game yesterday. She really loves it. Here are a couple of pictures from her game. Josh felt bad he missed her first game. It was his weekend to work. Let me tell you, that weather was NOT fun!! It was all over the place, cold, snowy, windy and every once in awhile sunny? WEIRD I tell you. But even with the weathers mood-swings I'm glad it wasn't as bad as Friday. The wind on Friday was from HELL I thought we were going to blown away! The wind in the spring here in NM is just awful. I can't wait for this part of the season to be over with. They actually had to cancel a couple of practices this week due to it.
WARNING not the best pictures I was using my little Elph camera. Plus it was Yuck-O weather!
Just some quick snappy shots.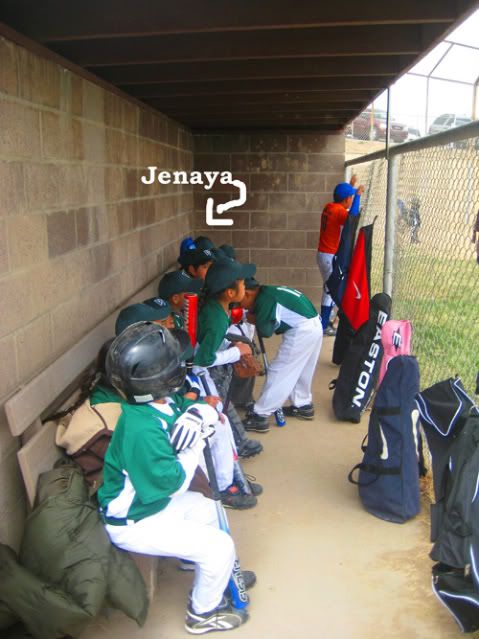 Batter Up!! Hey, batter, batter, batter!
Wolf Pack.....Howl!!!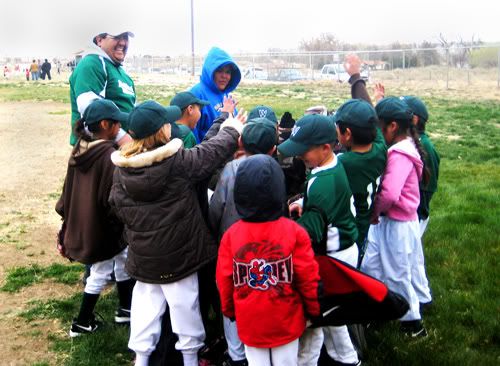 She did a great job! We love our little girl.