I've wanted to post these pictures of the kiddos playing in the snow for a while now…..I finally got around to doing it. This was when we got all that snow around Christmas. The kids and I had a blast making a snowman and playing around in it!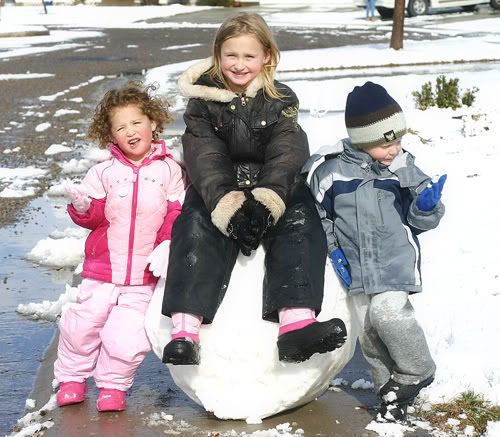 He didn't last very long, as soon as I got a couple of pics he fell over!! Man, all that hard work too!! ; )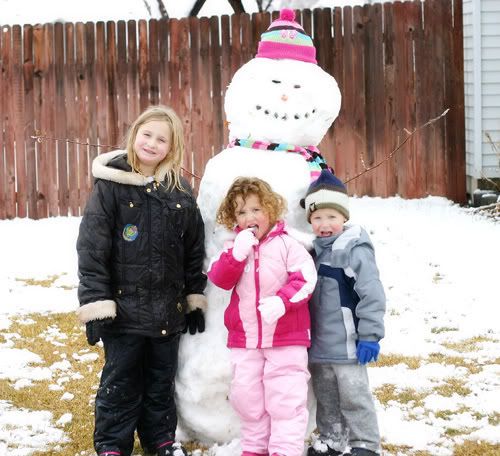 Jenaya, holding one of our neighbor's new little puppies.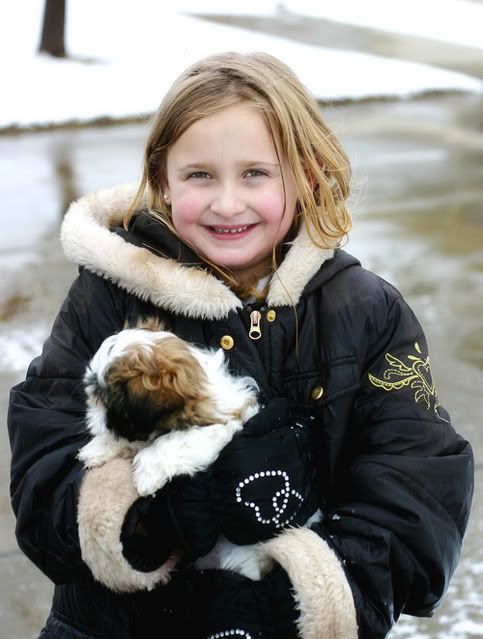 Snow doesn't stick around to long here…as you can see in this picture, it's already melting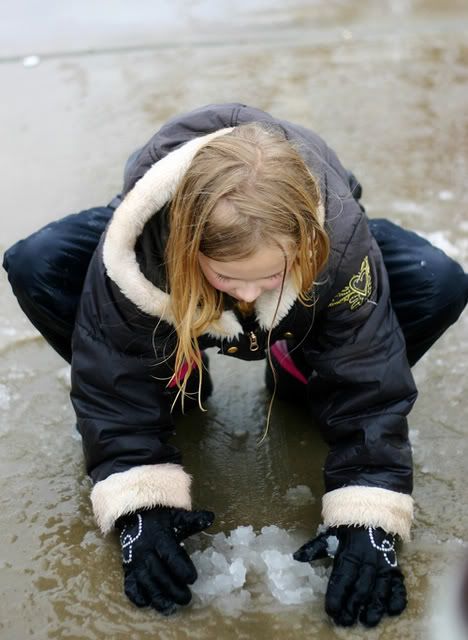 I had fun making this story board in PS of Jenaya rolling one of the snow balls. I know it's hard to see her face in the smaller pictures but it was cute and so determined!