WHEW! So here they are...my sweet little monsters all dressed up and decked out in their Halloween costumes!!
Meet the new Sheriff…Benny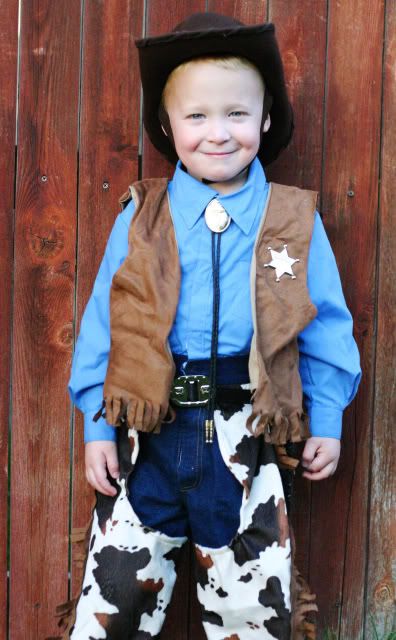 Stickem' up!!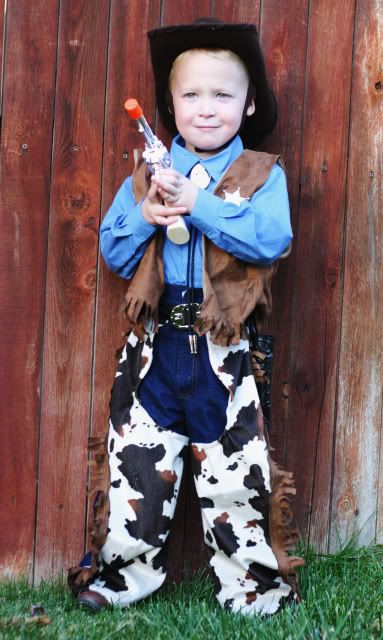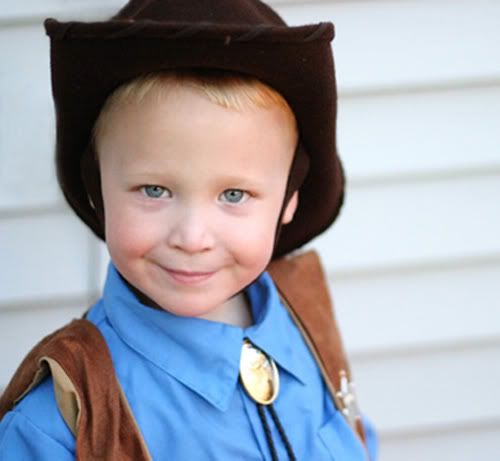 Lanessa, what does a kitty say?.....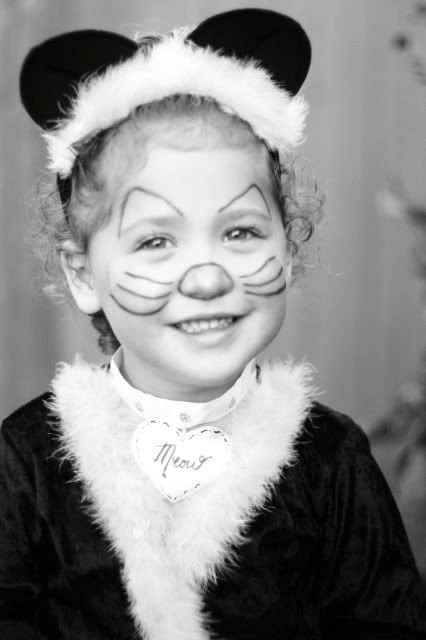 Meowww…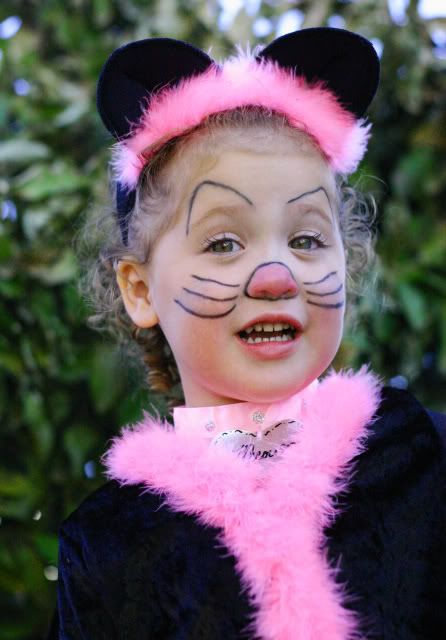 Jenaya wanted to be a wizard this year. So we really lucked out finding this costume, since it didn't look too boyish. ; ) She was really getting into character when I was taking her pictures! You should see the ones I'm not posting! LOL!!
This last picture cracked me up. I guess she was done with the whole picture taking process by that point because she said "I wish to be done!".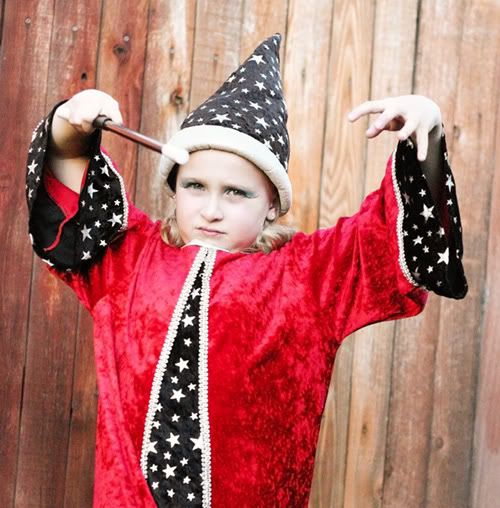 Trick-or-Treat. Smell my feet. Give me something good to eat. If you don't. I don't care. I'll pull down your underwear!
**umm...I taught this to my six year old. What kind of mother am I?? In her/my defense, she's used it responsibly.**
We had a fun Halloween this year. (as always) When is Halloween not fun? We went Trunk-or-Treating with our Stake on Wednesday. Josh and I actually dressed up! Can you believe it? We haven't dressed up since we were dating. It was fun to see our kiddos faces. They loved it!!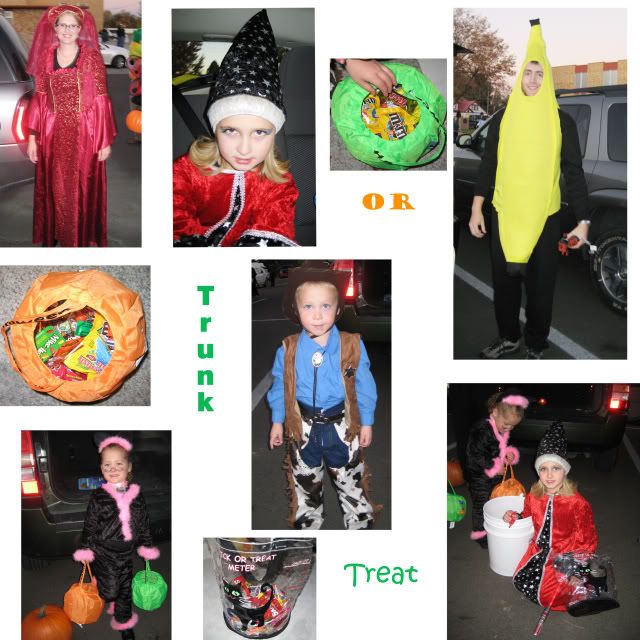 Thursday, was Jenaya's School Halloween Carnival fundraiser that we took the kids to. So, it was back into costumes and off to school for Navajo Tacos, games, prizes and MORE candy!!!
Here's a picture of Jenaya's best friend at school. They were in the same Kindergarten class last year and just happened to get the same teacher again this year! Jenaya was sooo excited!
(Jenaya & Kyndell)
I don't know about you, but we get a gazillion trick-or-treaters here in Harper Valley on Halloween. We had decided not to handout candy since we had just celebrated the last two nights before. But we did have PLENTY of loot to share so Jenaya went off with the neighbors to trick-or-treat (I do hope she remembered to be responsible about what was mentioned earlier …humm). Ben & Lanessa helped Josh and I hand out candy here. They were good little helpers and loved to put the candy in the kids sacks….Except once Benny decided he wanted to tease a little boy (probably his same age). He was going to give him the candy and then at the last second pulled it back and laughed and said "No!! Mine!" Little stinker made the boy cry!! Yeah, Benny was done helping after that little stunt.
Just wondering…but what's up with the parents trick-or-treating too? And by that I mean with their own bag and all! Did you get that too? Adults wanting their own candy?? Also kids not wearing costumes at all. Hmm…strange things are happening ; )